November 16, 2017
Dear Friends,
With the recent change to day light savings time, the arrival of sub-zero temperatures and snow in the air, we are keenly aware that winter is well on its way and with it, the Christmas season.
2017 has been a milestone year for Faith's Orphans Fund as Faith and her team celebrated 25 years of orphan ministry in Zambia and the Canadian friends of Faith celebrated 15 years of financial and prayer support as well as volunteerism. I know I speak for all of the Canadians that travelled to Zambia this summer to participate in the 25th anniversary when I say just how blessed we were to witness the significance of the impact that FOF has had and is having in the lives of the orphaned and vulnerable children of Zambia. From Faith and her team as well as the Canadian FOF board of directors, we want to say "thank you" for all you have done to allow this ministry to flourish and give so many young Zambian individuals a chance – a chance to acquire an education, to break out of the cycle of poverty and disease, to gain employment and to know the Lord as their personal Saviour.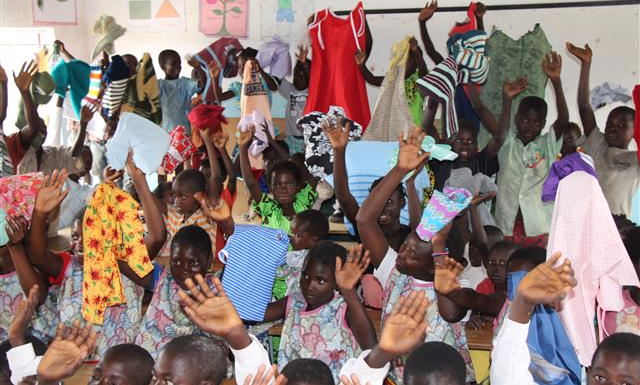 Pictured above: Photo of a clothing distribution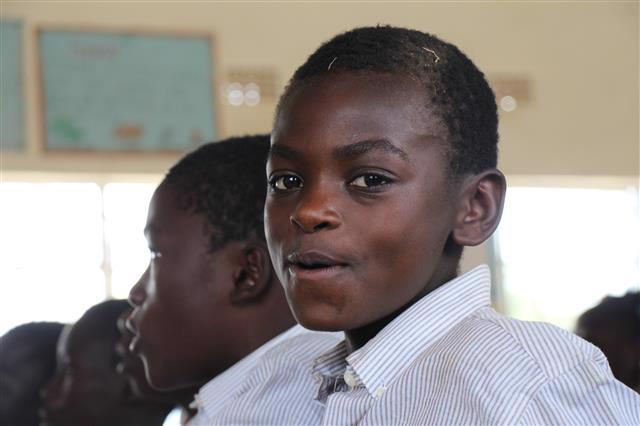 Pictured above: Photos of our children in a rural school
Updates of the work taking place at FOF in Zambia can be viewed on this website under the posting 'Video Updates' and will provide further insight into many of the activities we are engaged in.
Pictured below: Students making bee hives at the Skills Training Centre.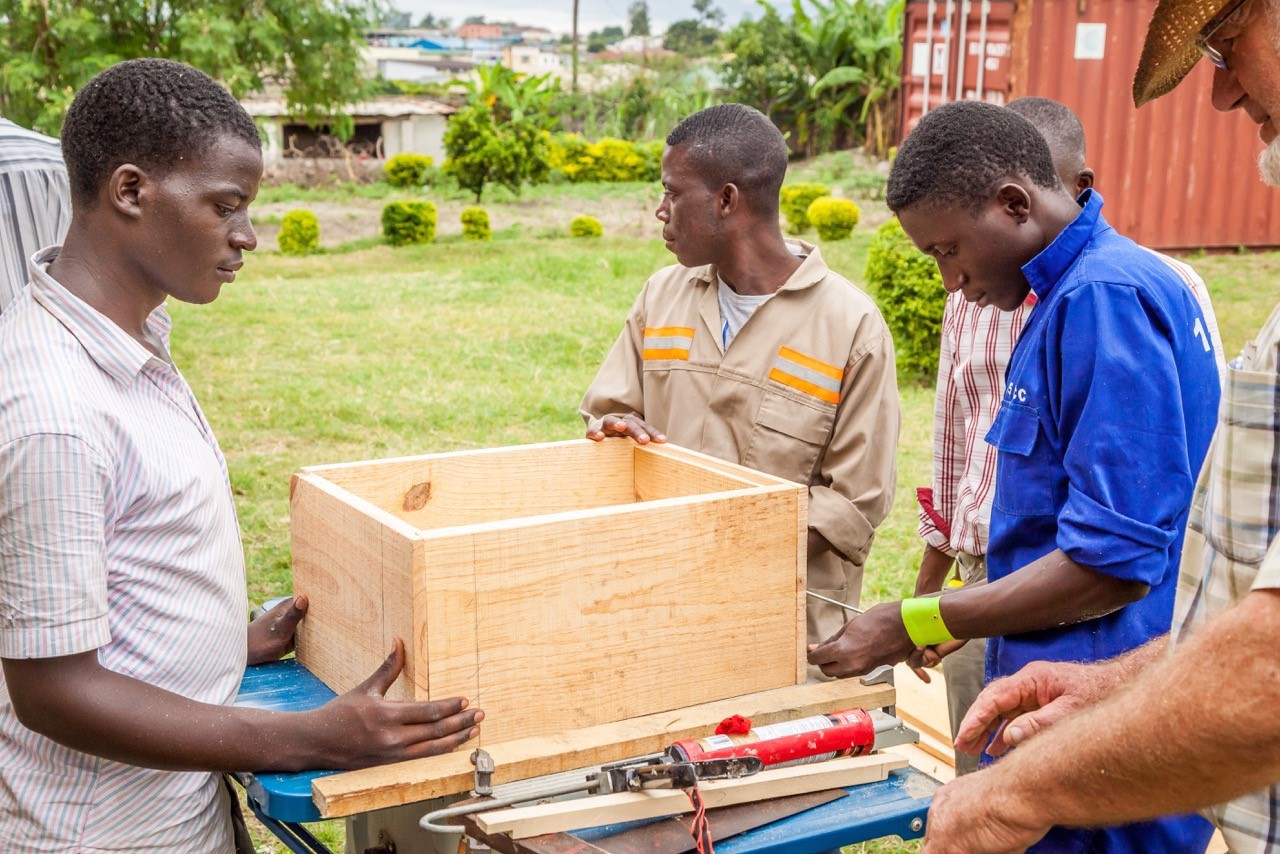 Pictured below: Women sewing at a rural Centre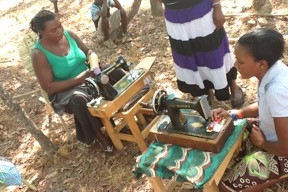 Pictured below: Photo of a new business venture by Skills Training Centre graduates of making bed frames and other furniture 
It is at this time of year that Faith and the Canadian Board finalize the FOF budget for next year. We are well on our way in this process and note that in 2018, there will be 4113 orphans in the 24 rural centres registered on the FOF program. There are 100 FOF implementers living in these Centres overseeing the orphan care and education while advancing the quality of life of the entire Centre. There will be 40 young men and women living and learning life skills at the Skills Training Centre in Kitwe, with 4 of these attending the public Teachers Training College and once again, there will be 100 teenagers attending the five week Teen's Missions Leadership Training program outside of Ndola. This truly is a significant ministry!
As we contemplate all of this ministry activity for 2018 and review the costs associated with it, we know that we need the Lord to bless FOF generously through His people once again. We are asking that you prayerfully consider a Christmas or year-end donation to Faith's Orphans Fund to allow this impactful ministry to continue in the New Year and, with the Lord's blessing for another 25 years.
Sincerely,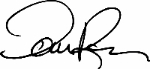 Ian Ross
Chairman
And the board of FOF Canada